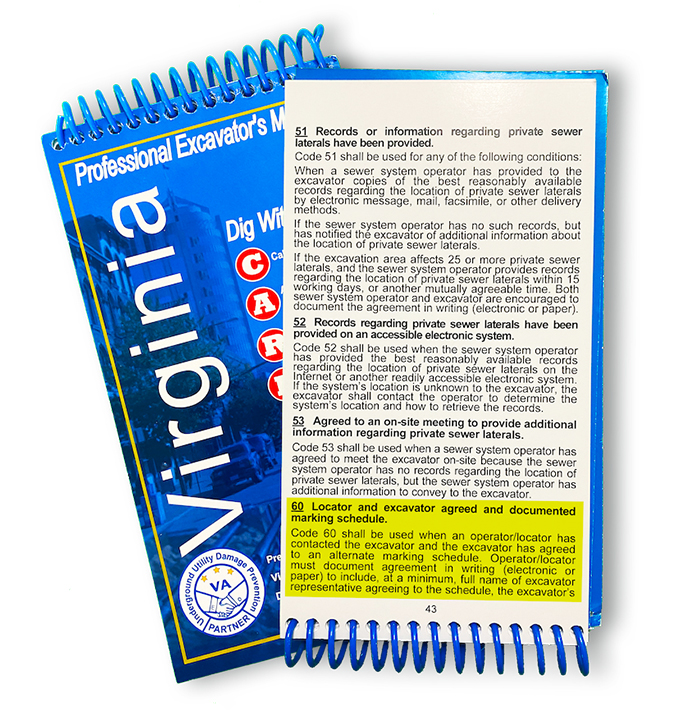 Please review the following information for upcoming virtual town halls, as well as important downloadable resources that explain the new Code 60 process scheduled to go into effect January 2, 2023.
If you have additional questions about the new process, please contact Brian Morehouse at [email protected] or 336.482.6890.
---
CODE 60 VIRTUAL TOWN HALLS:
These town halls provide opportunities to learn more about changes in the code, as well as a forum to discuss and ask questions.
Visit the Virginia 811 Events calendar for more information or for additional Code 60 virtual town halls.
THERE ARE NO CURRENT TOWN HALLS SCHEDULED AT THIS TIME.
---
RESOURCES AVAILABLE FOR DOWNLOAD:
CODE 60 EMAIL NOTIFICATION EXAMPLES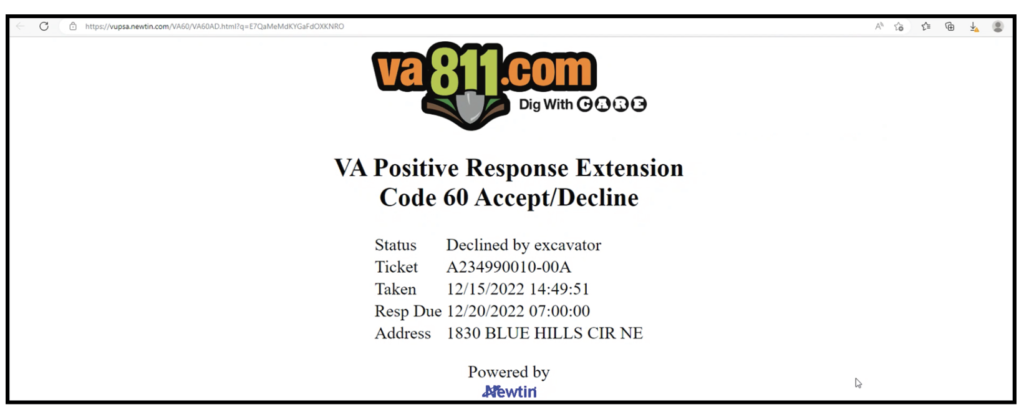 COMMONLY ASKED QUESTIONS ABOUT CHANGES TO CODE 60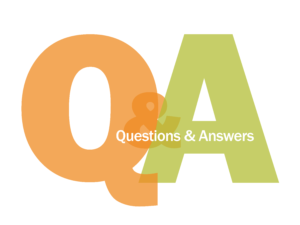 CODE 60 PROCESS