Staking University Locator Certification Training
Experienced Classroom and Hands-On Instruction Benefiting All Levels of Utility Locators from Novice to Expert
8:00 AM – 4:00 PM (both days)
Class Size: 20 individuals per class
Staking University has partnered with Virginia 811 to bring this 2-day course to 4 locations throughout Virginia in October and November. Due to the hands-on nature of these classes, class size has been limited to 20 students per 2-day class session.

The cost per participant is $295. A mid-morning snack and lunch are included for both days of training. Hotel accommodations are the responsibility of participants and not included in the class fee.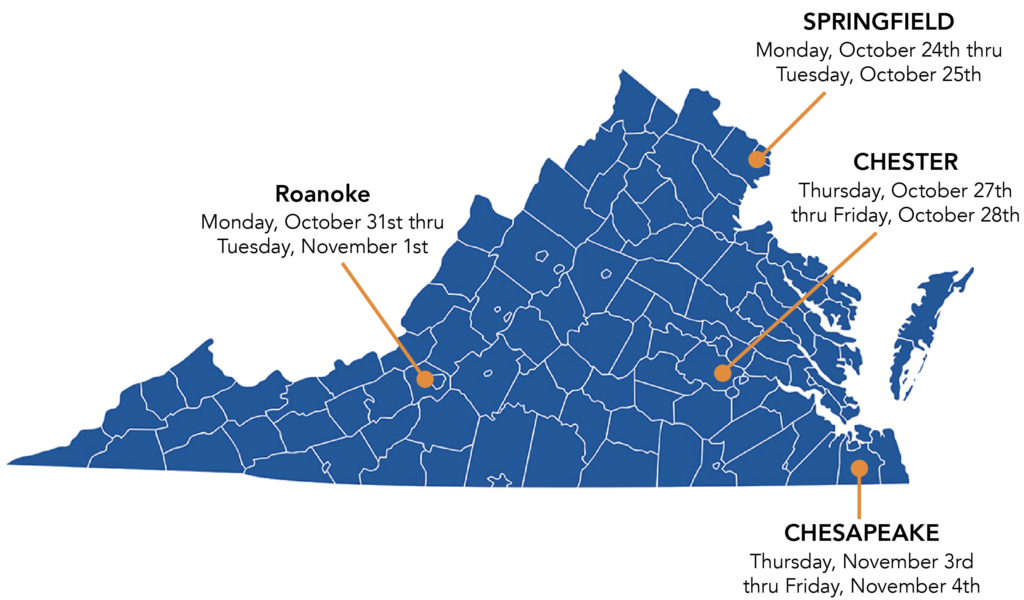 CLASS SCHEDULE
2-Day Course
8:00 AM – 4:00 PM (both days)
Each class includes (2) ten-minute breaks + a 45 minute lunch.
Mid-morning snack and lunch are included each day.