2023 Law Changes
Over the course of 2022, a group of stakeholders, working with the Advisory Committee and the SCC team, formed Taskforce 2022.  The task force was committed to examining the Damage Prevention Act to modify the Law in order to improve damage prevention in Virginia.  After months of work, proposed changes to the legislation were submitted to the General Assembly. 
Both houses passed this legislation and the Governor has signed these proposals into law. 
Please review the below list of changes that will go into effect July 1, 2023.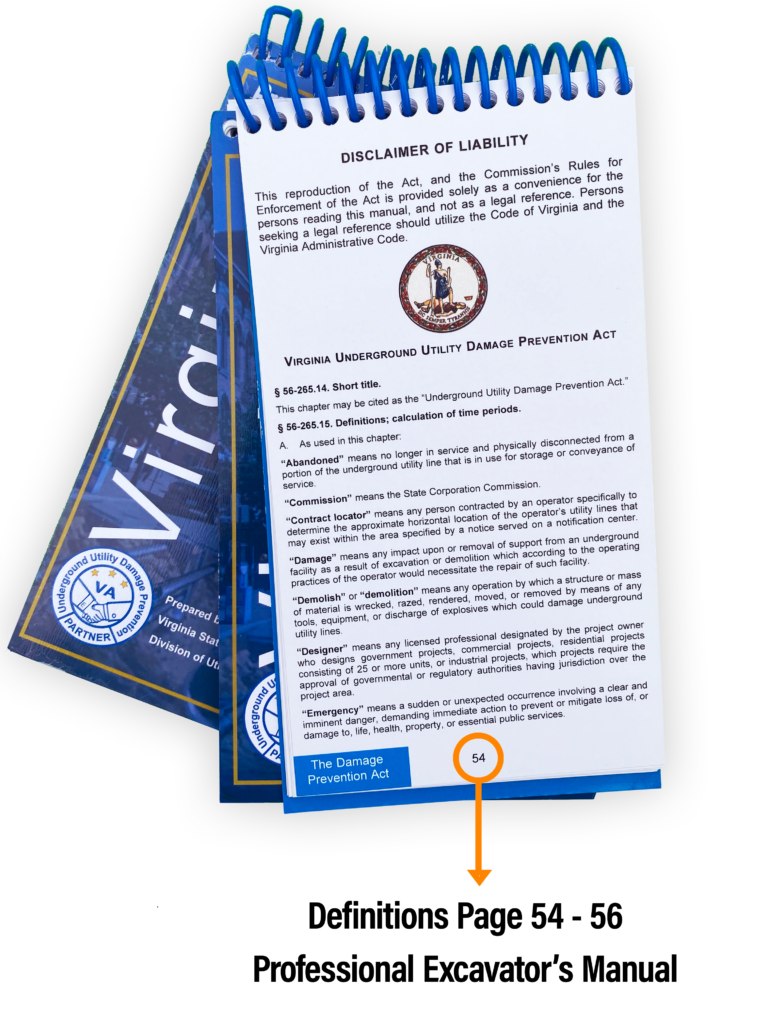 Definitions
What is changing:
"Locate request" substituted for "notice served on notification center" – consistent name.
"Exigent circumstances" – added to recognize circumstances other than acts of God which may inhibit timely line marking.
"Positive response system" added to Act in order to more formally recognize positive response system.
§ 56-265.17 / § 56-265.24
What is changing:
Requires review of positive response system prior to commencing excavation.
Creates stricter guidelines for conduct prior to commencing excavation after 48 hours.
Removes "Special Project"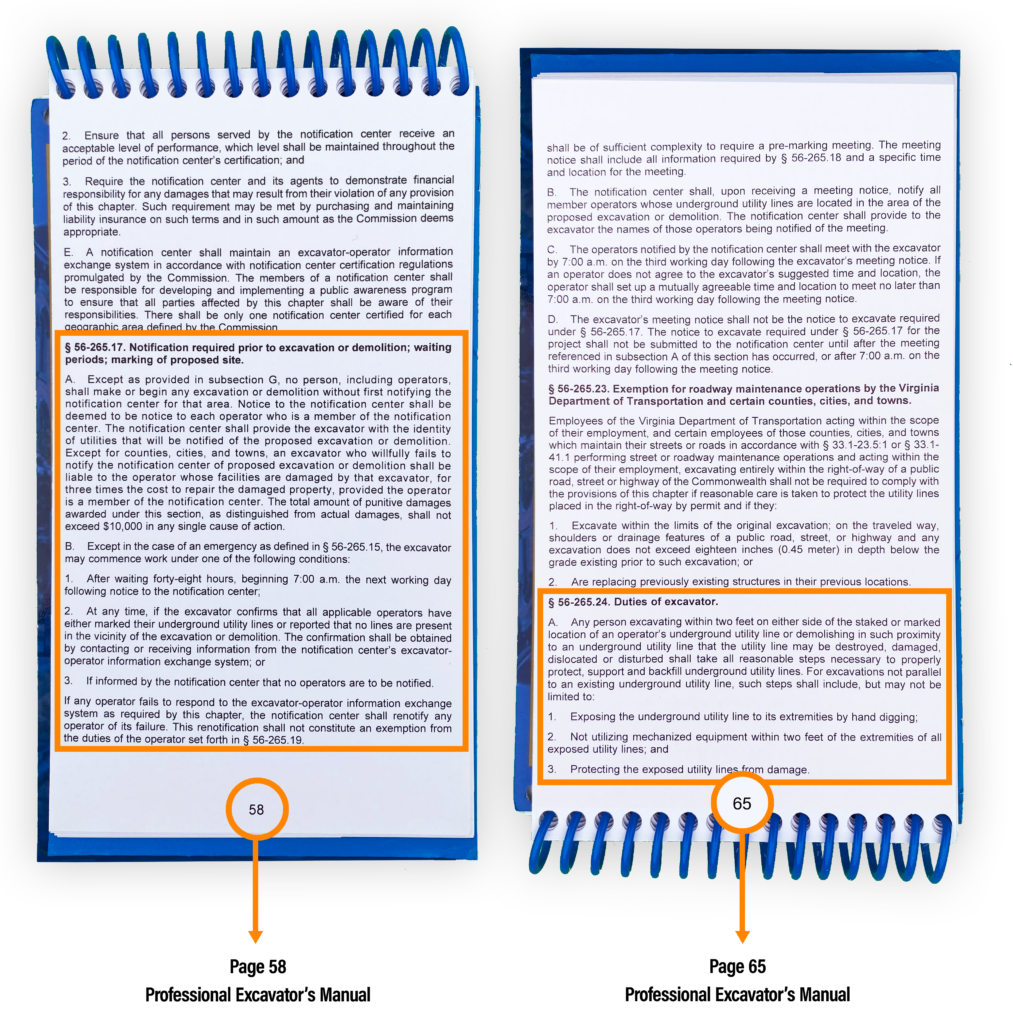 § 56-265.19
What is changing:
Allows for scheduling of excavation up to 12 days out allowing more flexibility regarding the scheduling of work dates of marking. Relative to scheduled excavations, tickets will remain open for 15 days following the stated date of work.
§ 56-265.24:1
What is changing:
Penalty for refusing to cease excavation when Commission Staff has made a determination the excavation in progress presents of a threat to life, health, and property.
Includes education and outreach amongst Commission's authority when enforcing the Act.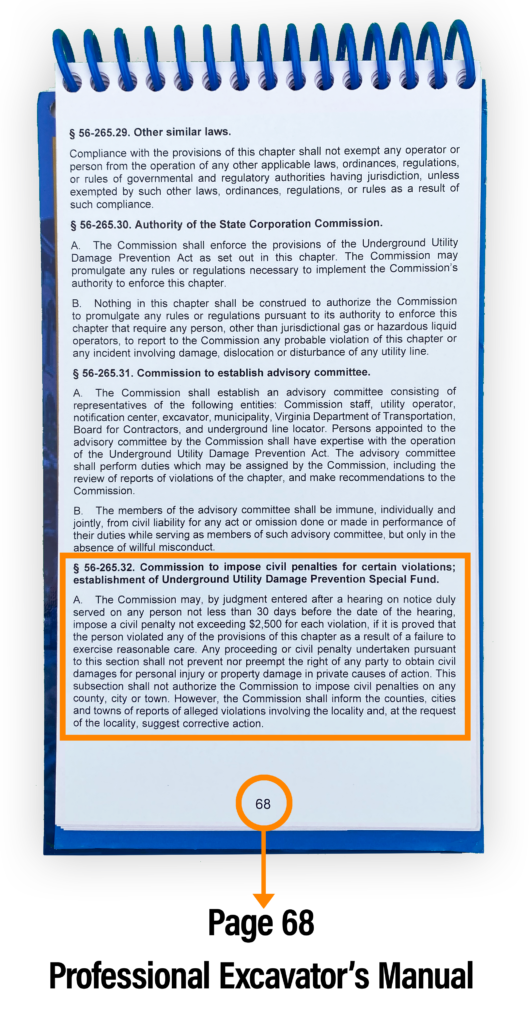 § 56-265.32
What is changing:
Increases possible fines from $2,500 to $5,000, AND up to $10,000 in the event of a no call (§56-265.17)