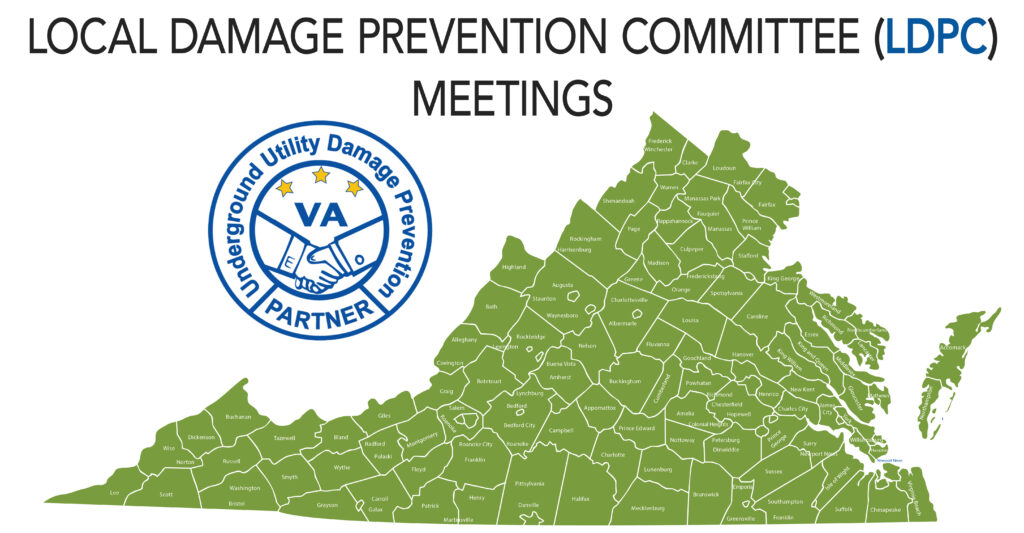 ---
IMPORTANT FEATURES OF LDPC MEETINGS
THEIR PURPOSE
LDPC meetings provide an optimal forum where local stakeholders can share information and perspectives while also working together on all aspects of damage prevention issues.
WHO SHOULD ATTEND THESE MEETINGS
In promoting a spirit of shared responsibility, LDPC's welcome all who would like to be a part of damage prevention solutions, from industry leaders to stakeholders including contractors, utility operators, pipeline operators, municipalities, utility locators, excavators, engineers and other industry focused individuals.
IMPORTANT LDPC MEETING GOALS
To facilitate communication, cooperation and coordination among all industry stakeholders in the prevention of underground utility damages.
To heighten stakeholder awareness to the requirements of Virginia Underground Utility Damage Prevention Act.
To promote safe digging best practices.
To sponsor, promote and participate in education and training programs related to the prevention of damage to facilities in an effort to increase public safety and environmental protection by including the four steps of Virginia's Dig with CARE message:
C – Contact Virginia 811 Before You Dig
A – Allow the Required Time for Marking
R – Respect and Protect the Marks
To establish and maintain relationships with related interest groups.
---
RECENT LDPC MEETINGS
Click on the map for Meeting Details
NORTHERN VIRGINIA
Tuesday – December 13, 2022
Fairfax, VA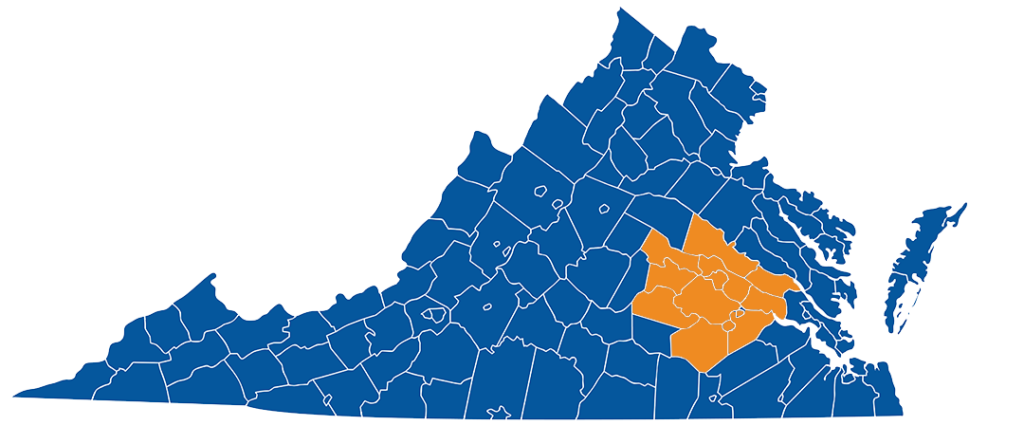 CENTRAL VIRGINIA
Friday – December 9, 2022
Chester, VA